Lowering the barrier from prototyping to industrialization for connected products
Our sensor as a service solution is built for fast innovation, digitalisation and to enable new business models. It lets you start capturing data immediately and rapidly adapt the solution as you go, with our no-code development platform.
Lowering the barriers from prototyping to industrialization for connected products
Digitally transform your business in borderless and efficient way with our
Sensor as a Service platform
Juan Nogueira
Director at Flex's Connectivity Centre of Excellence
If well collected and tagged data, aided by artificial intelligence or machine learning can help you reduce costs, improve efficiency, or grow customer loyalty, then IoT can help you capture that data and apply the right level of intelligence locally, to make sense of it. iENBL can shorten the development time of your hardware platform, so you can quickly test your solution and make investment decisions that deliver.
Our Platform
We make the transition from IoT concept, to field test, to industrialization and production seamless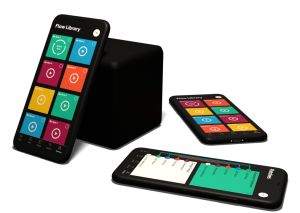 What does this mean?
Flexible, fast, cost-efficient and sustainable
Reducing cost and deployment time
A solution ready for volume production in less than 50% of the time
Development without technical expertise
Collect data from any environment or device without worrying about hardware or software development with our no-code solution
Industrial ready hardware
Flexible, adaptable and ready to scale for international deployment with a ready bill of materials, proven for industrial use
Building a sustainable future
Reduce emissions and increase effectiveness and get access to new communication technologies
Fast-track development process
No scarce skills needed, prototype and deploy in a fast and cost-efficient way Let's talk!
Learn more about us and how we can work together to optimize your business.