Add an A2 patch by tapping the + button on the Edit page and select one of the A2's you have paired to your account.
The A2 patch is like a group patch. It has an arrow in the bottom right corner.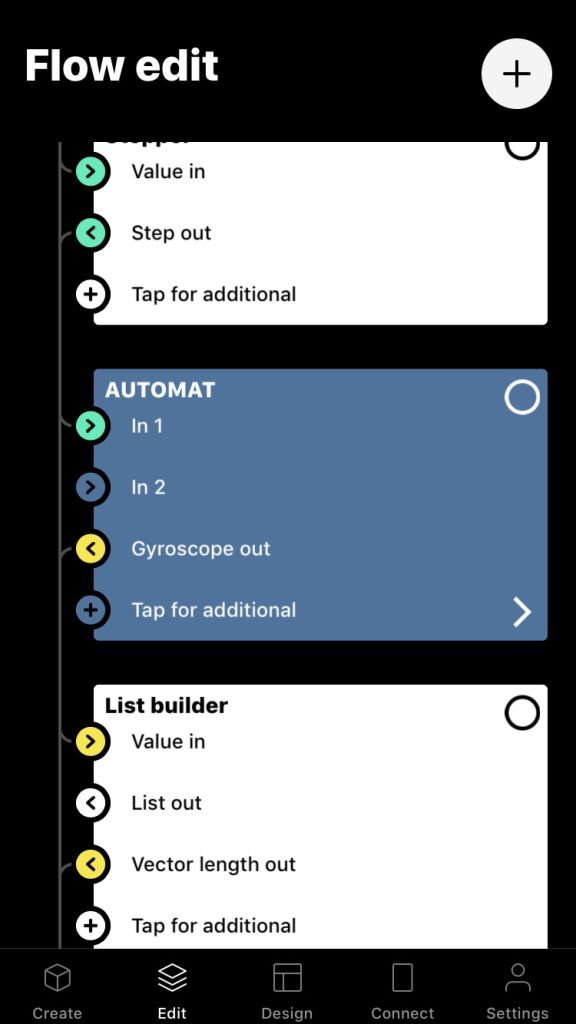 Tap it to enter the A2 patch edit view and start defining the behaviour of the A2 by adding patches to it. The patches you add, all in blue color, are actually running on the A2. This enables you to create flows on the A2 that are power optimised for improved battery life.